We bring you powerful advantages to navigate your digital transformation
Pmap produces and sells computer hardware, middleware and software, and provides hosting and consulting services in areas ranging from mainframe computers to nanotechnology
Services
It is our goal to create an effective design that will enable your business to gain more exposure for your products or services and ultimately generate sales. Let us help you and your business grow your web presence.
Features
Deliver Relevant Retail, Banking and Communications Connected Experiences. software solutions help organizations deliver the most relevant, connected experiences in real time across customers physical and digital worlds. They are designed to help enterprises identify and develop the relevant and compelling experiences customers are looking for today.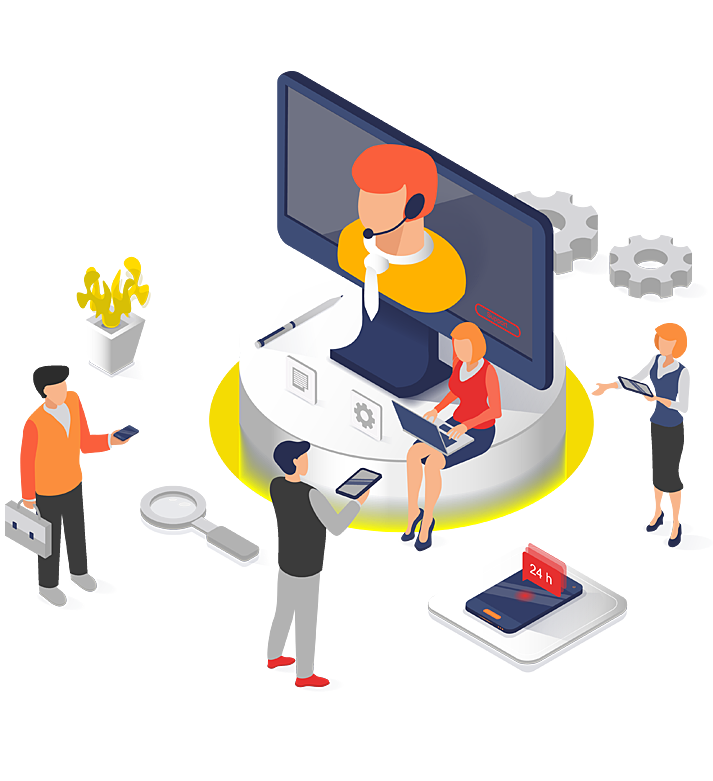 Supplies deep insights to create the connected customer experience.
Collects and analyzes large volumes of structured and unstructured customer and operational data, providing the real time insights needed to deliver exceptional experiences across the customer journey—quickly and cost-effectively.
We provide high quality and cost effective offshore web and software development services.
We Collaborate and Deliver faultless and easy-to-use technology solutions backed up with 24/7 support system.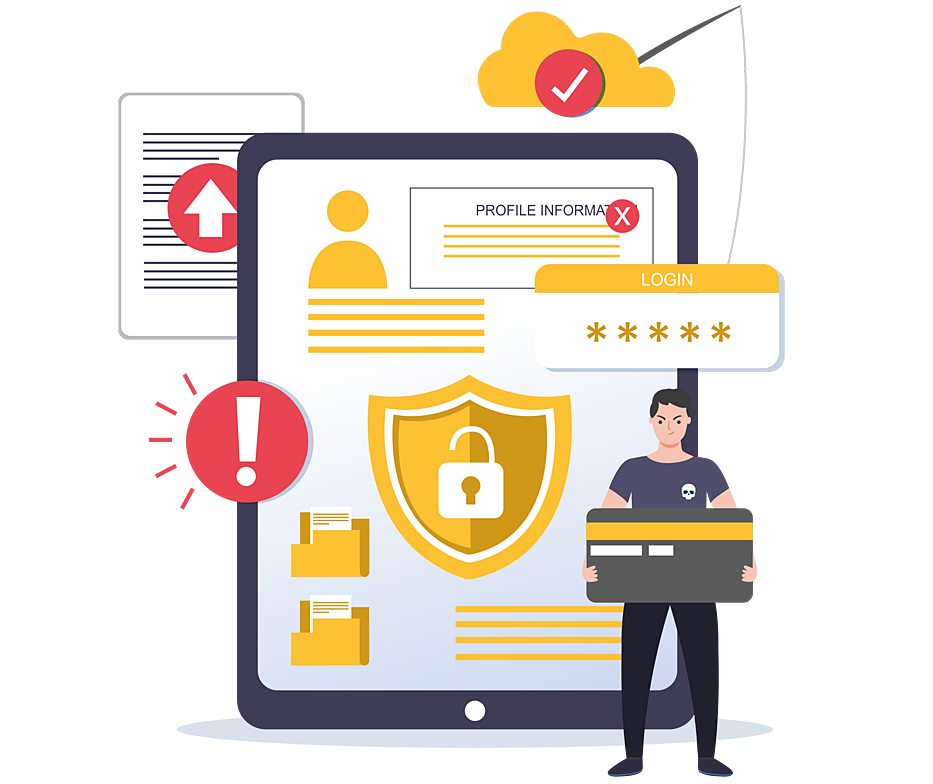 Secured and Economical
Being at the top, our technology solutions are highly secured to ensure confidentiality and economy to clients
Secure and scalabile application development is our forte. We provide Microservices and loosley coupled app development for seemless integration in your platforms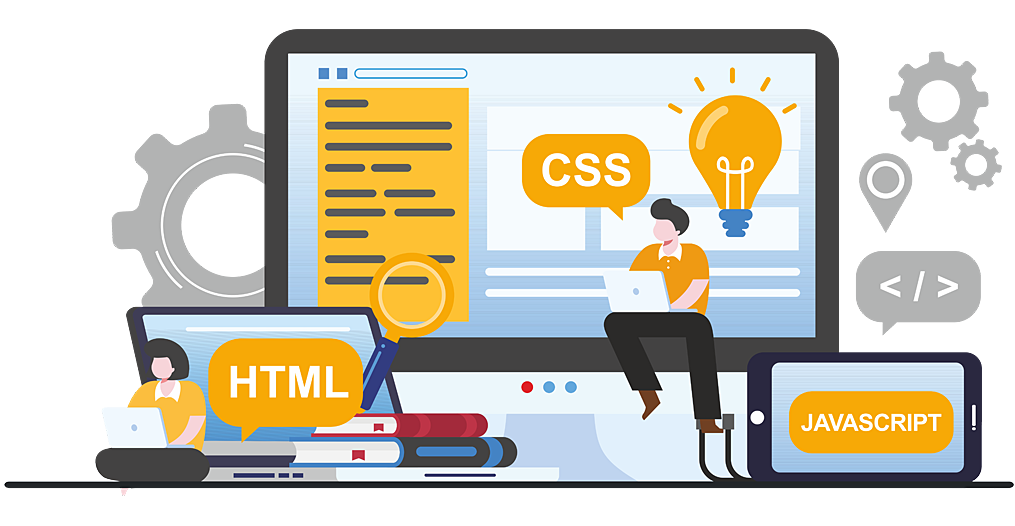 Technologies we use
Java, Kotlin and XML for Android, .Net C#, PHP, Angular, React Native, Dart for Flutter, Swift for iOS, Embedded C, MySql, MSSQL, Oracle, HTML, Javascript, JQuery
Flutter is Google's UI toolkit for building beautiful, natively compiled applications for mobile, web, and desktop from a single codebase.
Entity Framework is an open-source ORM framework for .NET applications supported by Microsoft.
Swift is a powerful and intuitive programming language for macOS, iOS, watchOS, tvOS and beyond.
PHP is a popular general-purpose scripting language that is especially suited to web development.
Python is a general-purpose interpreted, interactive, object-oriented, and high-level programming language.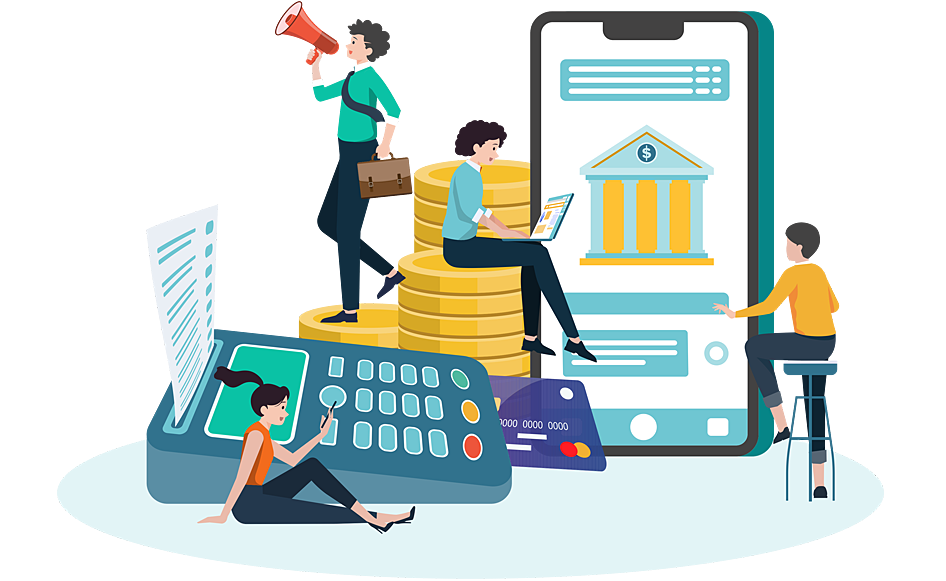 Small Financial Banking Apps
Digital disruptions are forcing banks to rethink operating models. Today, corporate banking customers demand real-time interaction, service immediacy, and transparency.
Pmap believes in a collaborative approach and delivers co-innovation lab offerings to banking sector clients.
Portfolio
Portfolio of Projects and Solutions by PMAP Technotech Pvt Ltd
Work that we have created with all our heart to give our clients the best experience.
All
PmapStocking
PmapG
Blacksmith
Team

Concept
We will discuss your requirement, identify your target audience and market.
Design
To engage audience, we'll bring out the typical features required for UI and UX.
Quality assurance
Unit testing, integration testing, regression testing, speed testing, etc will be carried out to ensure product efficiency

Analysis
To present and envision your idea, we've got experts to accomplish this for you.

Development
Development will be in obedience with your custom requirements, which involves CoE.(Center of Excellence)

Delivery
You're ready to go live. We'll help you with deployment assistance on your server.
Products
Buy our Products
PmapStocking
₹10,500
₹1,950 Yearly Maintenance
For Mobile Shops, Hotes, Restaurants
Inventory, BillingEmployee, Sales Management
Supplier and Supplier Payment Management
Promote with Bulk SMS
Supports Android Mobile/Tablets and any System with Chrome Browser
Know More
New Product
PmapG
₹25,000
₹3,950 Yearly Maintenance
Membership and Package Management
Allow new member to join from online(Android/i)
Members Payment Management
Member Daily Attendance Mantenance
Promote new customers with Bulk SMS and Free classes
Comes with CRM
Know More
Pmap School Management Software(PSMS)
₹60,250
₹6,950 Yearly Maintenance
Add and manage Teachers
Register new Students
Take Attendance from Mobile/Tablet
Attendance Report Daily/Monthly/Yearly
Send bulk sms to Parents
Send sms when student obsent
Manage Events
Parents Meeting Notification
Sending Assignments
Buy Now
Frequently Asked Questions
Based on over ten years of experience and questions we receive from our clients, we wrote down a list of Frequently Asked Questions (FAQ). We hope that it will help you better understand the issues related to software development .
Should I create a mobile or a web app?
Both have their benefits and flaws. Mobile apps are surely more expensive but can provide you with many more data collecting, monetisation capabilities than web applications. Progressive Web Apps are a good compromise between a mobile and web app. But remember that sooner or later you may need both mobile and web app and when that moment comes we are here for you.
What do I need to know before contacting you?
Well, the most important thing to know is what do you want to accomplish. Why do I need this software? What for? What should it do? Having a clear vision in mind is crucial when ordering a software application. You don't want to spend many months developing it with us without being sure what you need. We'll also be glad to help you get started, building projects from scratch is nothing new for us.
Do I need to be tech-savvy to cooperate with you and order a software application?
You certainly do not have to be a software development expert, that's what we're here for :) We welcome your experience in that matter if you happen to have any, but are prepared to guide you through the whole process and explain everything. Focus on your needs and we'll deliver what you require.
How much time will it take for you to make my app?
To give you a precise answer we must prepare a project scope and create a budget. We shall tell you how much of that scope can be completed within the budget and we'll be able to estimate how long will it take after at least a month of work. Don't worry, if you're not happy with our work after two weeks you can retract from the project with no penalties, this is our trial period and we believe that any reliable software house should give you one.
How do you guarantee product quality?
We evaluate the result after every two weeks, we test our work (we conduct both development and acceptance tests), we present it to you, we apply your feedback so you know you get what you are paying for.
I want to be involved in the app development process, do you have a problem with that?
Not at all! We want you to be sure you'll receive the product you desire. From the planning stage to each finished version, we invite you to evaluate and improve our work. Our philosophy is to work with the client, not merely finish given tasks. We are always ready to listen and communicate.
Why should I choose you and not hire my own software development team?
Hiring your own software developers can be a really smart choice, however, recruitment process is time-consuming and the costs of keeping an in-house programming team are very high. You'll probably need to employ your own software engineers sooner or later but hiring us can help you save a lot of money and time (which is basically the same in a business project
What happens after you finish my app?
Hopefully the app is exactly what you dreamed of :) But apart from delivering a finished product, we are happy to provide you with technical support and app maintenance should you need it. After all, we know our work inside out. Of course if you want to maintain the app by yourself the source code and all technical data is at your disposal, but even in that case, feel free to contact us if you need any help.
Are you able to double the size of the team involved in the project if the need arises?
Whether you want to expand your product or create a completely new one simultaneously, and then again focus only on one of your projects, we are always ready to adapt to your requirements. If the work is less intense team size can be reduced. When improvements need to be implemented fast, we can quickly assign additional team members to speed up each phase of the development process.
Can the software be upgraded in the future as new technology becomes available?
Of course! We are always happy to improve, upgrade and further develop our work.
What if I come to you with a product that I want to improve?
We'll be more than happy to help you with that. Beginning with a UX Audit (if applicable) through improving your system architecture and adding new features.
Will a project manager be assigned to me as a contact person? Will this contact person be available throughout the time the software is being developed?
Yes. All our customers are assigned a liaison that serves as their guide and information source throughout our whole cooperation.
Contact
Keep In Touch With Us
Our Address
#359, 1st Floor, Alanahalli Mysuru - 570028
Email Us

pmapindia.com@gmail.com
Call Us
+91 9663 02 5636
+91 8884 69 7364